Bamboo Gabardine Stretch BC23 - mint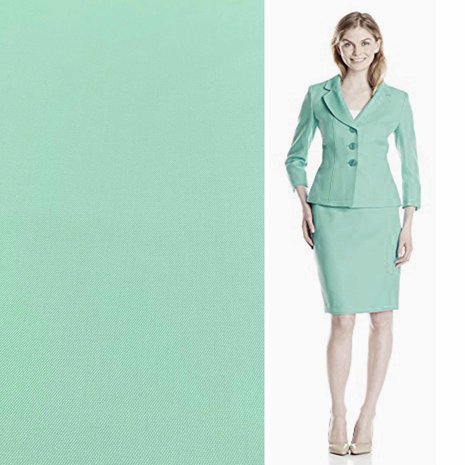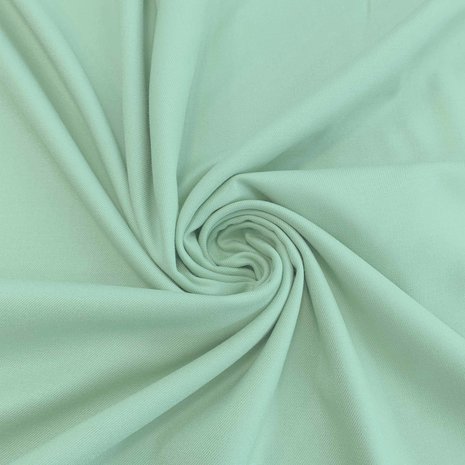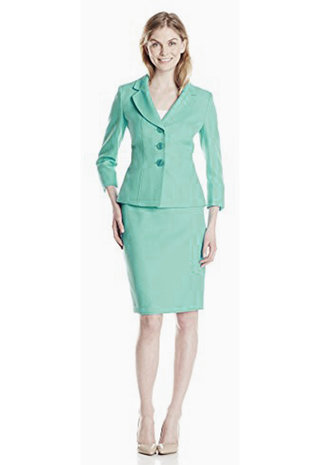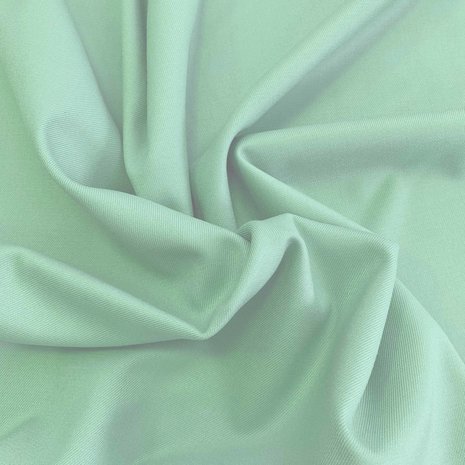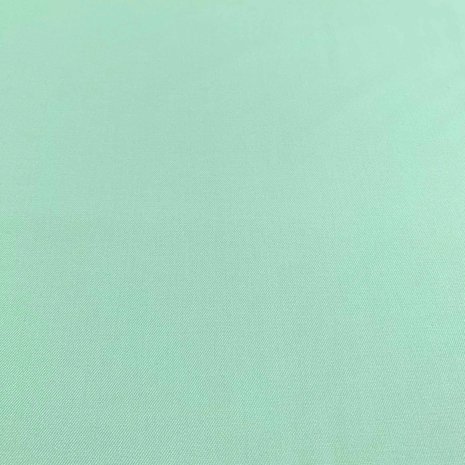 Product description
Bamboo Gabardine Stretch

This beautiful Uni Bamboo Gabardine Stretch of extremely strong quality can be purchased online at www.stoffenbestellen.nl.
Order this fabric through the online shop, which is woven from a very soft bamboo, polyester and elastane.
The quality of this beautiful bamboo is excellent for sewing trousers, jacket, skirt or dress and is very comfortable.
The fashionable appearance provides a rich appearance.
This quality is available in multiple colors and is largely made from natural materials.
Bamboo is more durable than most common fabrics, and has many other benefits.
Bamboo uses less water, does not need pesticides, is not chemically processed.
In addition, bamboo stores more water, dries faster after a wash and hardly creases.
The micro small holes in the bamboo fiber allow the clothing to absorb and evaporate sweat 4 times faster. The clothes do not stick to your skin if it is too warm, your body remains dry. Bamboo is remarkably breathable due to the open structure of the fibers, making it cooler in summer and warmer than cotton in winter. Despite the softness, the fibers of bamboo are extremely strong, which gives the clothing a long life. Bamboo clothing is also anti-static, does not wrinkle and is dimensionally stable.
Order this bamboo gabardine stretch in the online fabric shop of www.stoffenbestellen.nl.
Product specifications
Weight in grams

300

Description

Bamboo

Composition

82% Bamboo 15% Polyester 3% Stretch

Width

150 cm

Height

-

Color

mint
Show more
Show less